Hello there. I don't know if you knew it or not but this coming weekend is
Arizona Beer Week
. So in spirit of all things ale here is a special I heart you all about, you guessed it beer. So grab your favorite beer and get ready to experience seven different sides of beer.
No. 1: Beer Collections.
Anything vintage is to swoon over even if they are vintage beer cans. Fortunately for us, we can read all about them in
Beer: A Genuine Collection of Cans.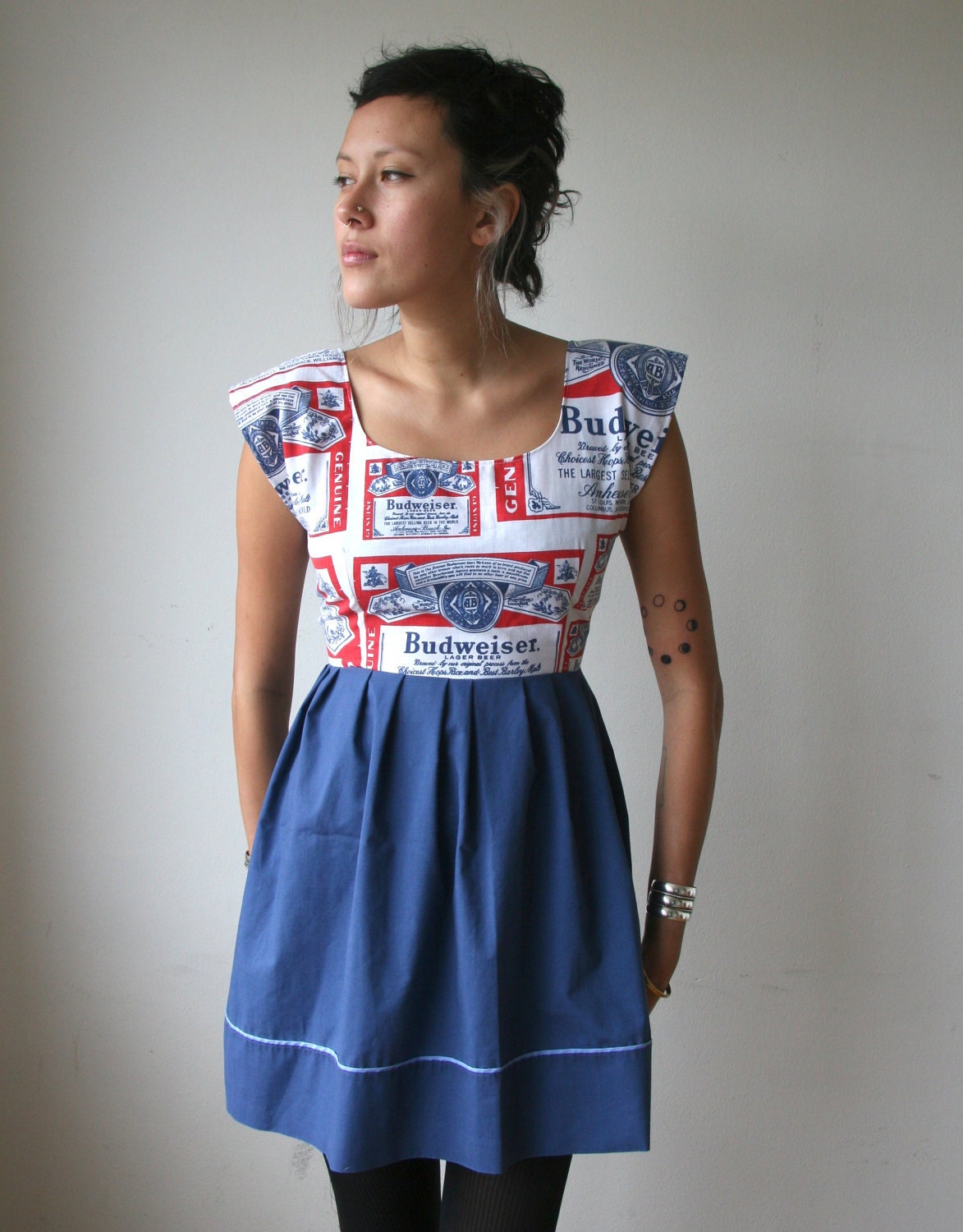 No. 2: Beer Wear.
If you happen to be the gracious designated driver, then if you can't drink it wear it. This fabulous find is from
Rusty Cuts
.
No. 3: Beer Gardens.
If you happen to miss the festivities then you can always create your own at home. And while you wait for that beer to brew why not snack on it's "best friend." the edamame. This duo is available at
Fred Flare
, stay cute!
No. 4: Beer Cleansers.
I would constantly kiss Mr. Martinez all over his face if he washed with beer soap and I know he would do the same for me if I lathered with beer the delicious soap from
Orange Fuzz Boutique
.

No. 5: Beer Decor.
This little "Reinbeer" has stolen my heart so this round is literally for you
Renee Rounds
and your ingenious ideas.
No. 6: Beer Art.
What better way to flaunt that you are a Beer Snob than hanging this custom artwork by
Sarah Watts
in your home and why not toss around some of these ceramic beer cans by Chinese artist Lei Xui.

No. 7: Drink Beer.
I never wanted to drink beer more than out of these two dangerously beautiful barware from
Urban Outfitters
.
I hope you all enjoy Arizona Beer Week to the fullest just remember to drink responsibly. With love, Rozy
♥